The Trends We're Stealing From Street Style At Copenhagen Fashion Week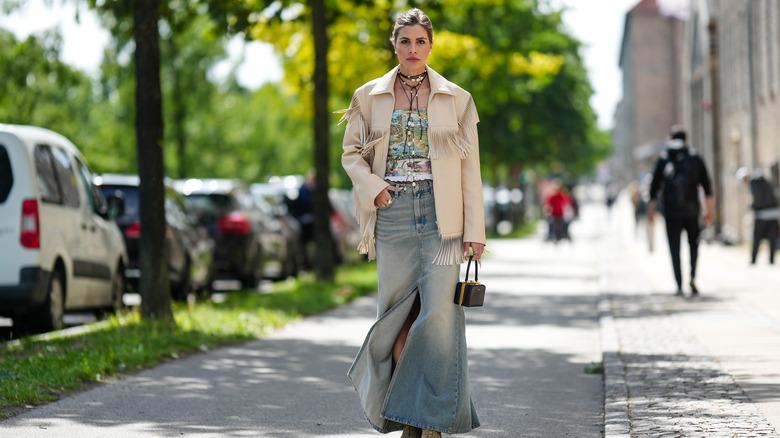 Edward Berthelot/Getty Images
While many await the start of fashion month in September, Copenhagen Fashion Week has already given us its newest trends. Although the official show is on the runway, the street-style looks from guests are the real stars. True to Scandi style, the Copenhagen Fashion Week street style isn't like anything you'll find elsewhere. From pops of color to neutral ensembles, there's a little of everything for everyone. Since personal style is vital in the Scandi-girl trend, you'll find that many of these trends aren't afraid to take it to the next level. From incorporating statement pieces into your closet, we can learn plenty from Copenhagen Fashion Week.
Unlike other established fashion weeks, Copenhagen Fashion Week has silently become one of the most iconic places for street-style looks. Luckily, since the Scandi style covers everything from neutrals to maximalist looks, there are many places to source your next fashion inspiration. In fact, while many trends are a continuation of the ones we are currently seeing, some ensembles seen in Copenhagen will have several people already shopping for their next piece.
It's a barbie world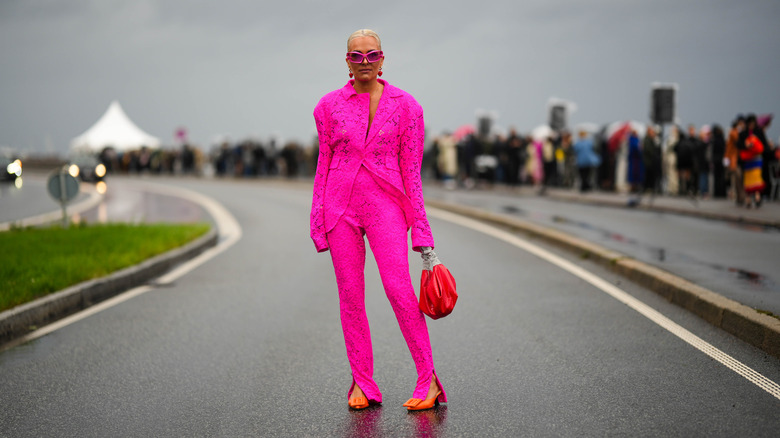 Edward Berthelot/Getty Images
Although many may have thought that the release of the "Barbie" movie meant the end of Barbiecore, Copenhagen Fashion Week is here to prove that wrong. Pink pieces and head-to-toe Barbie looks were on full display, meaning the Barbie trend may be here for another season. After all, hot pink sets were some of the most common pieces, making it easy to wear this saturated hue. For those looking for a more subtle nod to the trend, you can opt for light pink accessories or items instead.
Denim overload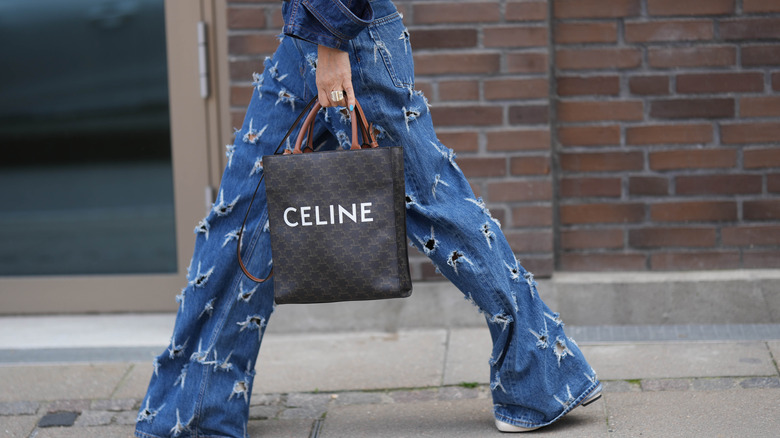 Edward Berthelot/Getty Images
If the Scandi fashion trendsetter knows anything, it's how to take a regular piece and turn it into a high-fashion statement. Denim is no exception to the trend and will see reworks. Gone are the basic denim jeans or jackets since statement denim pieces are the perfect alternative. With embellished denim pieces and cutout denim on display, there are tons of inspiration for your next denim item. Reworked denim is also found in accessories from shoes and bags, making it a sustainable fashion win.
Oversized outerwear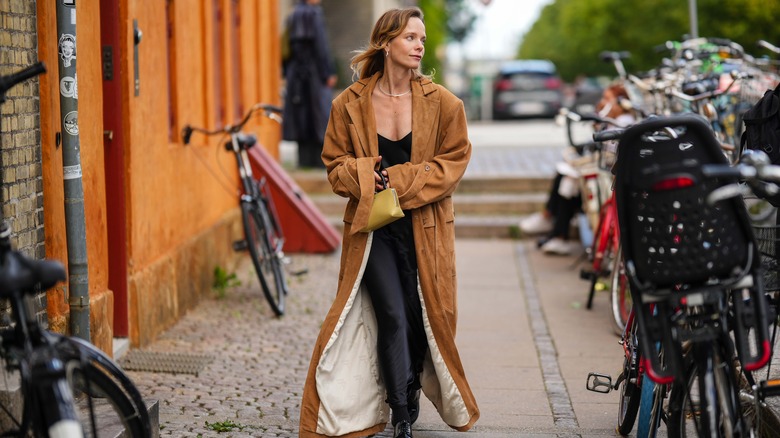 Edward Berthelot/Getty Images
Europeans know a thing about shielding from cold weather, making them the go-to place for all outerwear trends. One common theme among the guests of Copenhagen Fashion Week was their love of oversized outerwear pieces. From maxi coats to long aviator jackets, these weren't your typical lightweight jackets. Plus, there was no need to stay cold since these pieces were full of style and warmth. Fuzzy and suede outerwear pieces were full-length and bulky, making them a fashionable way of staying cozy in the gloomy weather.
Head-to-toe neutrals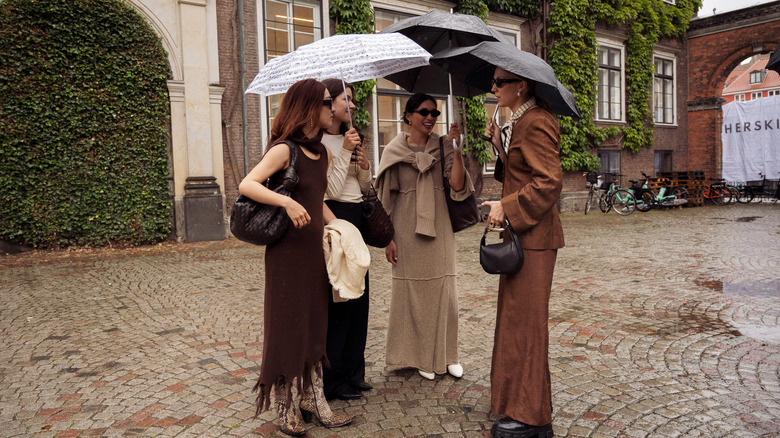 Raimonda Kulikauskiene/Getty Images
While some explored the joys of dopamine dressing, other guests donned neutral 'fits that were far from minimalist. Head-to-toe neutrals are the perfect trend for those looking to build a timeless wardrobe but want to wear something statement. Wear your neutral pieces in a monochrome look that showcases different tones of the same color. No matter the neutral color you pick, there are plenty of hues you can play with to create a dynamic outfit. 
Roomy dresses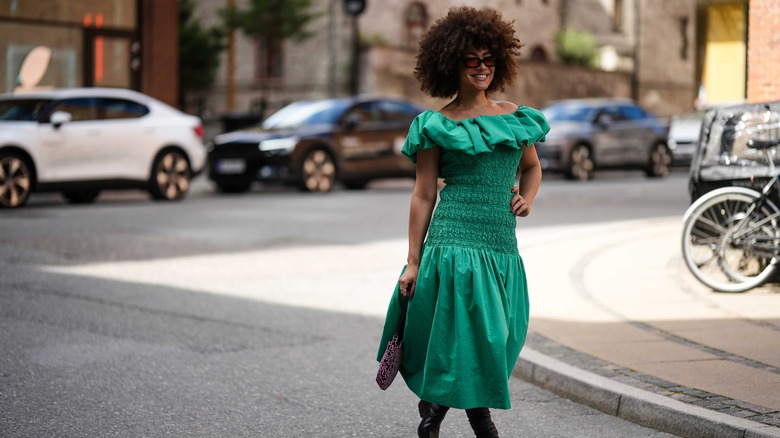 Edward Berthelot/Getty Images
Although slim-fit dresses are popular among some (just ask SKIMS), others rocked spacious garments. The dresses on display during the Copenhagen Fashion Week were all but plain. With over-the-top puffy sleeves and cascading voluminous skirts, there was a lot of fabric to showcase. You also don't need to store your summer dresses for fall or winter since you can pair your favorite extravagant dress with a coat or jacket for extra warmth.
Statement hair accessories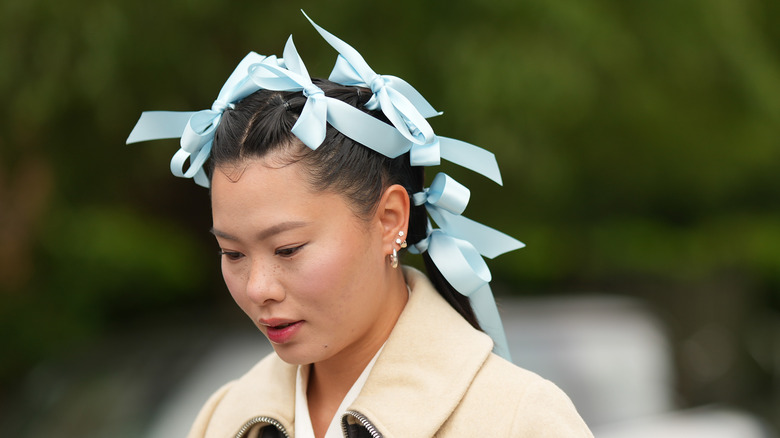 Edward Berthelot/Getty Images
While everyone focused on their wardrobe, some guests took the time to put some flair into their hair. Often a neglected space, these guests put in work from head to toe. Hair accessories were on full display, with some donning bucket hats to ribbons. Whether it's a simple hat or you want to go with a complex over-the-top hair accessory, there is no limit to the options you have with your hair.
Motorcore vibes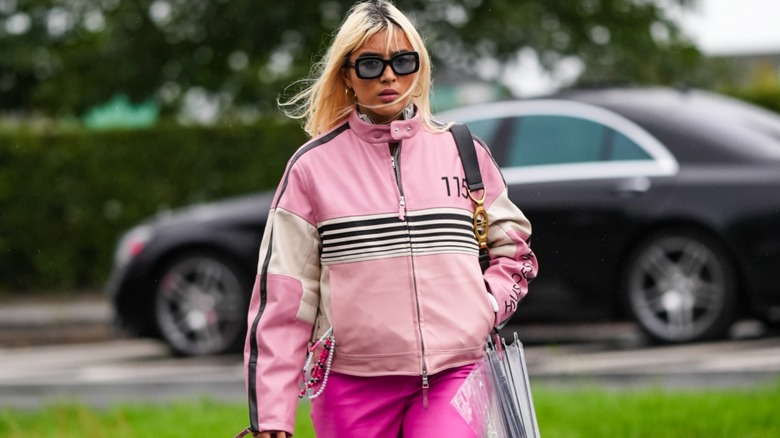 Edward Berthelot/Getty Images
Scandinavian style is all about making your outfit practical yet stylish. Thankfully, trends like the motorcore trend are a perfect infusion of both. Instead of a typical coat or sweater, many guests donned their edgy racing jackets. Although they weren't racing motorcycles, these looks were a chic way of combatting the cold weather in Copenhagen. While the motorcore trend isn't a new style, it's certainly come a long way since it first popped up on our feeds.