East/west Bags Are The Trendiest Handbag Silhouette For Fall 2023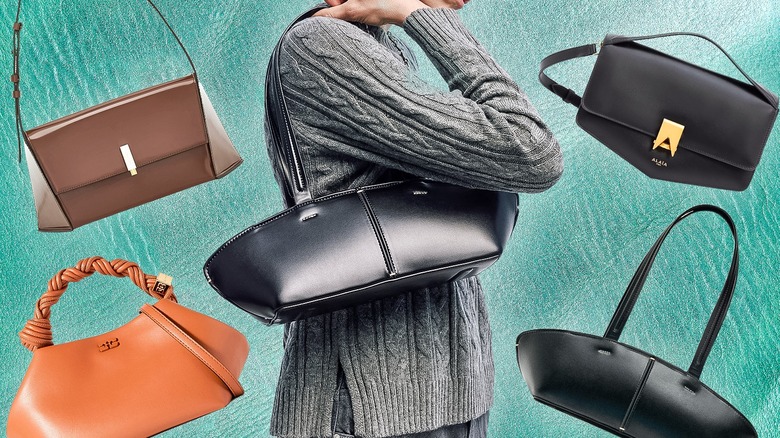 Static Media / Shutterstock
In the vast sea of clothing, shoes, jewelry, and other fashion trends, it can be easy for changes to the small island of what's trending with handbag designs to go unnoticed. While there's certainly nothing wrong with choosing a particular style of bag for its functionality and sticking with it, there are trends to follow for those who like to ride the way of pop fashion. For fall 2023, it appears that east/west bags are what's in style.
If you're wondering what an east/west bag is, you're certainly not alone. While the name may sound like it refers to a high-end design feature, it actually just describes the bag's basic silhouette. An east/west bag is simply a bag that is wider than it is tall (or wider from East to West than from North to South). A wide range of different bags can fit this description, from totes to tiny micro-bags. We've assembled a curated list of examples of the trend for your inspiration. 
Slouchy leather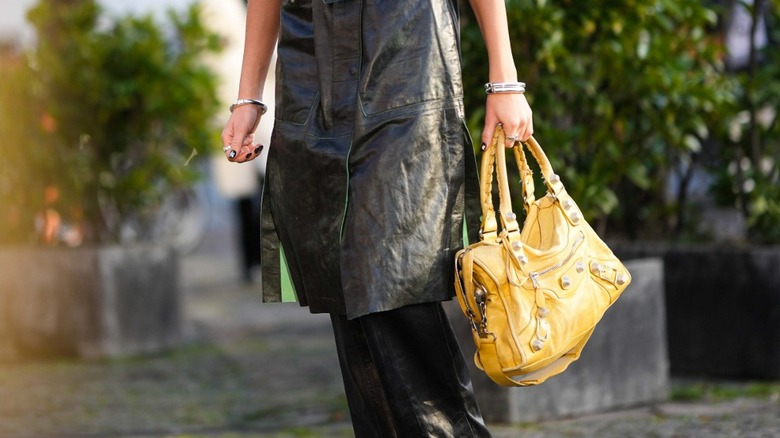 Edward Berthelot/Getty Images
The fact that an east/west bag is rectangular in shape doesn't mean that it has to be boxy. If sharp corners aren't your thing, a soft, slouchy leather bag can help you pull off the look without the need for sharp, precise lines. Canary yellow is, of course, optional. 
Boxy taupe tote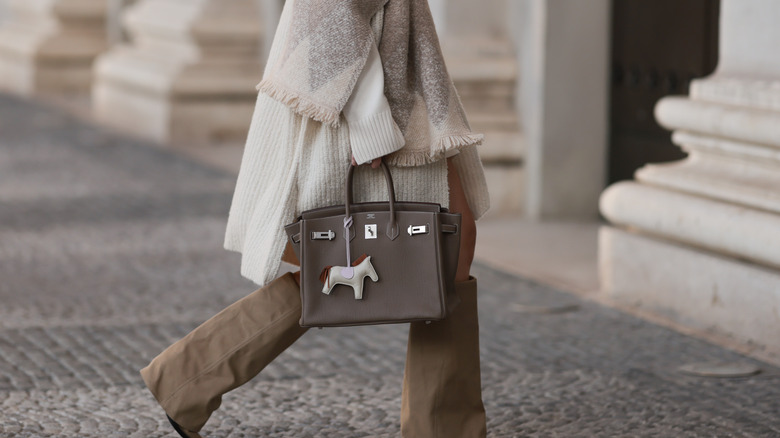 Jeremy Moeller/Getty Images
If boxy does happen to be your thing but you prefer to keep it casual, you can soften the look of a structured east/west bag a bit by going for a more delicate neutral — try cream or taupe over classic black. This helps the bag transition from work attire to weekend wear seamlessly.
Classic black mini-tote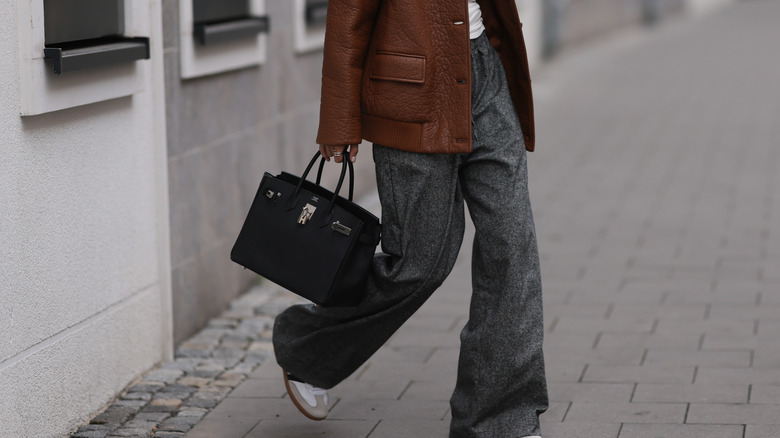 Jeremy Moeller/Getty Images
There is, of course, nothing wrong with embracing a classic look. A structured east/west mini tote means business — sometimes literally and sometimes figuratively. If you consider yourself a boss babe or tend to embody major Capricorn-style vibes, this is the bag for you. 
East/west stripes
One of the trendiest iterations of an east/west bag for the fall 2023 season appears to be the trapezoid purse. Its sharp corners and widening sides make for a fresh, modern take on the classic silhouette that luxury designers like Prada are incorporating into their latest designs. 
Delicate periwinkle shoulder bag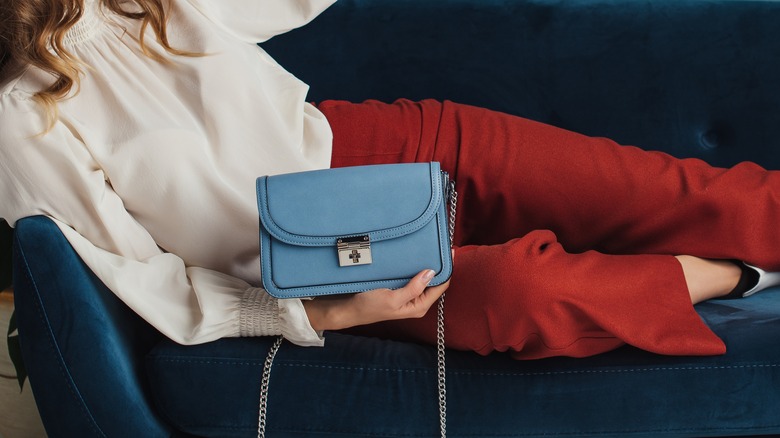 Victoria Chudinova/Shutterstock
Another way to make the classic shape of an east/west bag pop is to choose a solid color that is the opposite of a typical neutral. A delicate shade like periwinkle, lavender, or sage can help you feel like your bag stands out without trying to stand out. 
Quilted velvet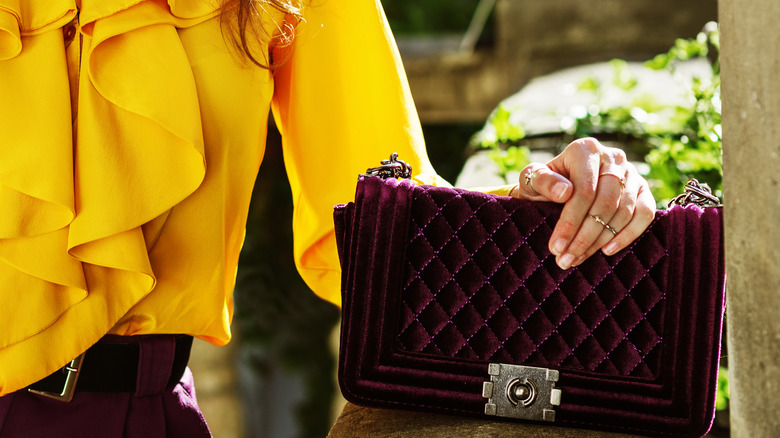 Victoria Chudinova/Shutterstock
The east/west silhouette doesn't necessarily scream boho vibes, but you can definitely push it in that direction with a little intentionality. Go for a soft, quilted material like velvet or velour in a deep warm brown, orange, or burgundy tone with gold or brass fixtures, and mission accomplished.