Miami Swim Week 2023: 7 Swimwear Trends We're Stealing This Summer (& Beyond)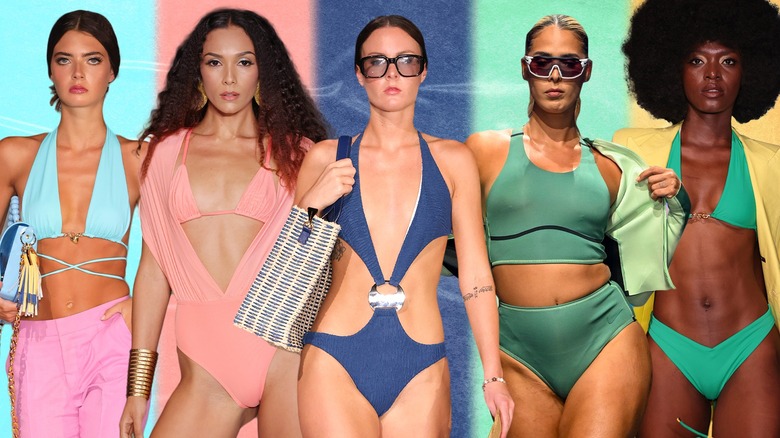 Static Media/Shutterstock/Getty
There is something about a good bathing suit that can set you apart from the crowd. To nail your beachwear this year, you only need to turn to Miami Swim Week — after all, it's the fashion week specifically dedicated to exhibiting the hottest summer styles from well-known and emerging brands. This year, it kicked off on July 4, running until July 12.
Thousands of people gathered at the Fontainebleau Hotel on Miami Beach to see the best of what designers have to offer. From amazing prints to gorgeous silhouettes, many of the styles shown were just as eye-catching as they were stunning. With the sea of creative bathing suits coming out of this year's show, it would be a crime not to adopt them into your summer wardrobe. Make way for maximalist prints, retro details, and styles that can be adapted to your personal taste, whether you prefer to rock cover-ups and high-waisted bottoms or bare it all on the beach. 
Printed bathing suits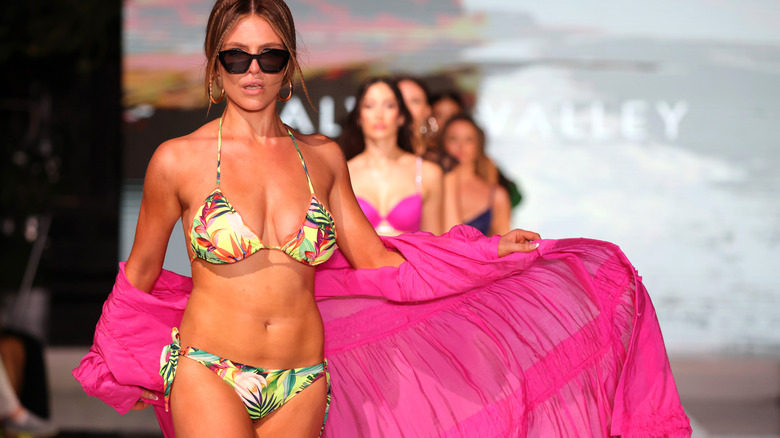 Thomas Concordia/Getty Images
Mid-length cover-ups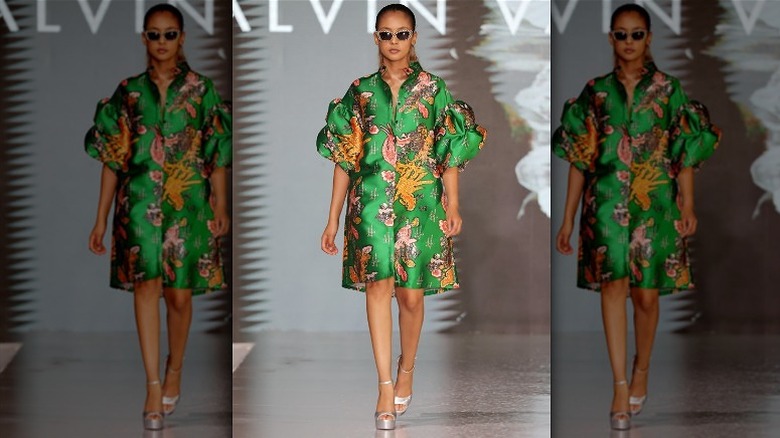 Thomas Concordia/Getty Images
When you're not in the pool or the ocean, a cover-up is a great option. During Swim Week, we have been seeing longer cover-ups that turn your normal swimwear into upscale attire. These cover-ups were made to mimic dresses, so they're perfect for those post-swim dinners, and are a great choice for those looking for a little modesty on the beach.
Bold bright colors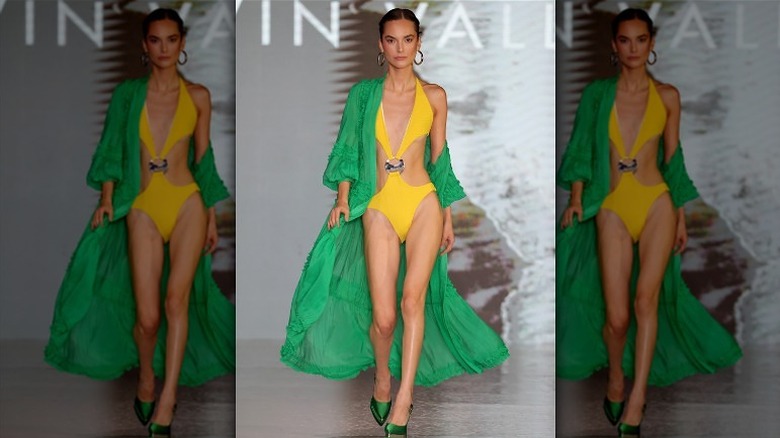 Thomas Concordia/Getty Images
Loud colors were the star of the show this year, and for good reason. Designers like Lybethras, Carmen Steffens, and Lila Nikole made sure to incorporate it into their shows, showcasing how saturated color highlights the models' best features. To get the look this summer, search for neon or vibrant shades that you feel would fit your skin tone and personality best. And a fluorescent bikini is always fun!
Mesh swimsuits and covers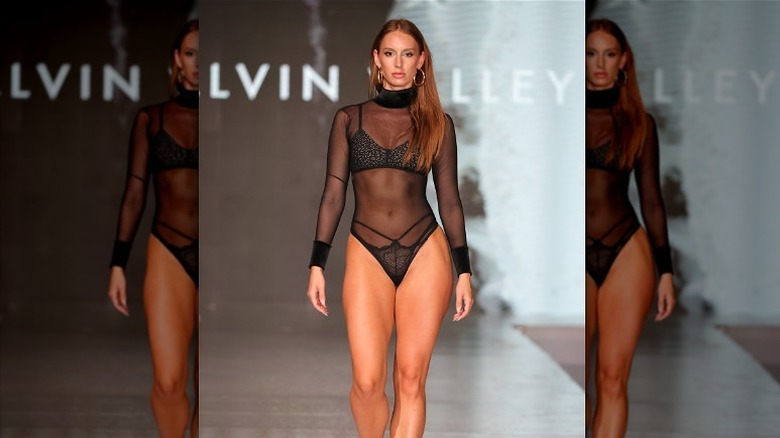 Thomas Concordia/Getty Images
Mesh bikinis were also having a serious moment during this year's Miami Swim Week. The mesh detailing is the perfect way to add a sporty touch to any bathing suit you wear. Mesh is also a great way to show a little more skin while still being covered.
Tiny string bikinis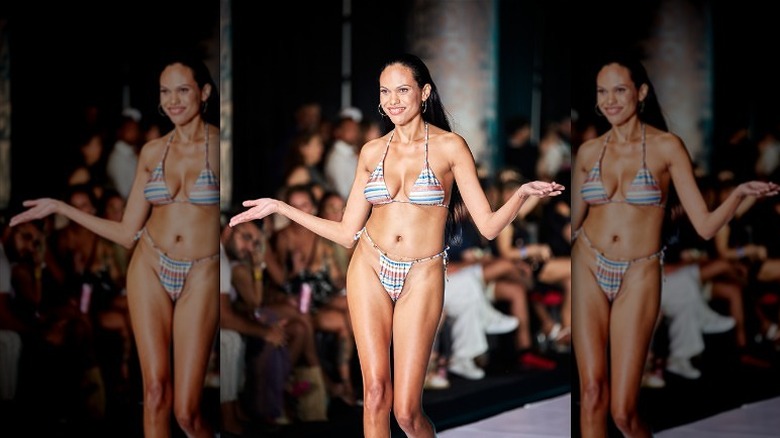 Yes Market Media/Shutterstock
String bikinis are officially back, and Miami Swim Week has been championing them. While this can be seen as a risky bathing suit choice, it can also be a great option for you. To look your best in a string bikini, it's important to make sure the sizing is correct to create the most flattering look.
High-waisted bathing suits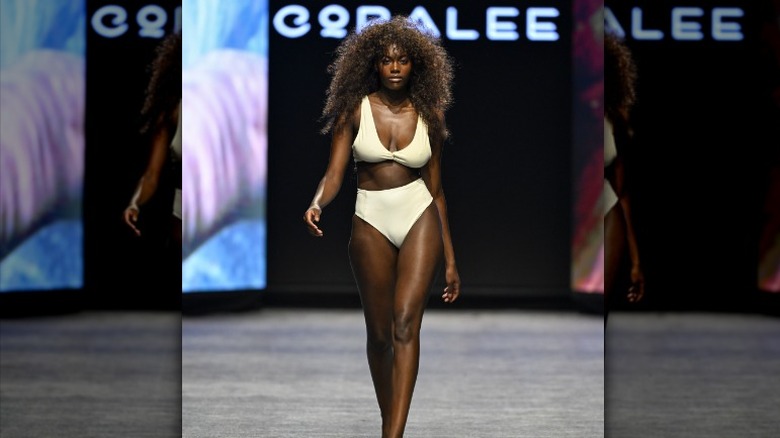 Arun Nevader/Getty Images
For those who want more coverage in their bikinis, designers have been loving high-waisted bathing suits. These bikini bottoms usually reach around the navel area to create a chic look that channels the 1950s. These bikinis are universally flattering and a great addition to anyone's collection.
Cutouts are an amazing option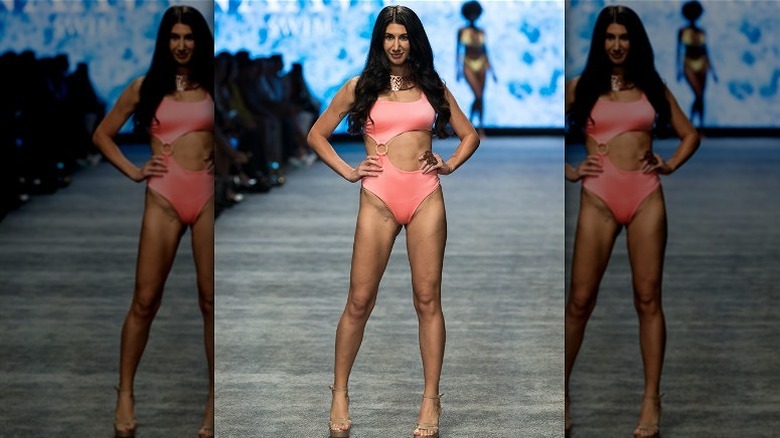 Jason Koerner/Getty Images
For an edgy look, cutouts are a great option that we have seen all over the runway this year. Cutouts allow peaks of skin to be shown at the top or bottom of the swimsuit for a unique, daring appearance. Use the cutouts to your benefit and get bathing suits that are placed to highlight your favorite features.