The Best Hairstyles For A Triangle Face Shape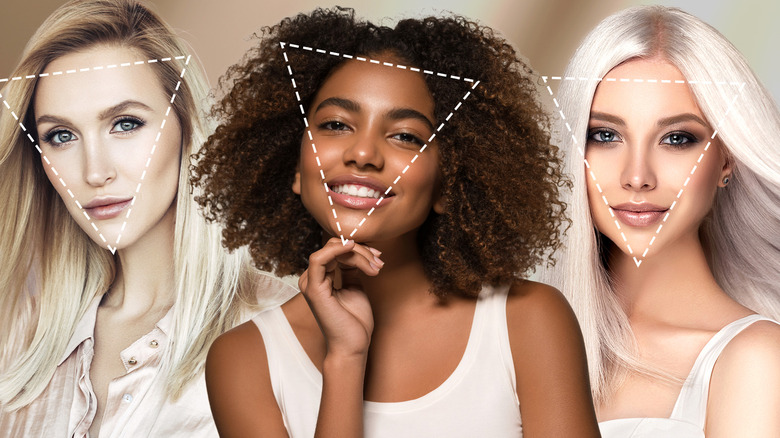 Static media/Shutterstock
Beauty comes in all shapes and sizes, and each face shape possesses its unique charm. The triangle face shape, often described as having a narrow forehead, wider cheekbones, and a well-defined, pointed chin, is a perfect example of such individuality. Triangle faces are beautiful just as they are, and there's no need to hide or alter their natural features. However, if you're interested in exploring hairstyles and haircuts that can enhance and complement your unique facial structure, we're here to help.
Whether you're looking to accentuate your strong jawline or create a more balanced appearance, the right hairstyle can work wonders. Keep in mind that the goal isn't to conform to conventional beauty standards but to enhance your own idea of beauty and feel more confident in your own skin. Together, let's explore a diverse range of hairstyles and haircuts that are great choices for triangle face shapes. From classic looks to contemporary trends, there's something for everyone.
Asymmetrical momager crop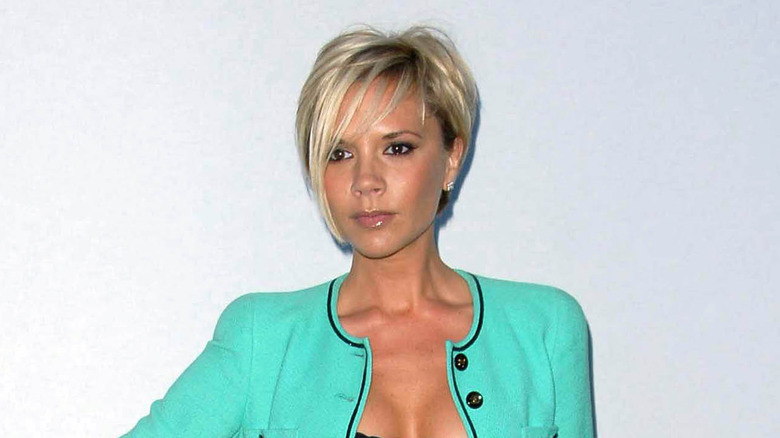 s_bukley/Shutterstock
The momager crop, famously sported by reality television icon Kris Jenner, is a timeless hairstyle that has graced the heads of celebrities for decades. Musician and fashion designer Victoria Beckham, in particular, made waves with this chic look in the late 2000s when she flaunted it in a striking blond color. What makes this style a perfect choice for those with a triangle face shape are its messy, face-framing pieces. These artfully tousled elements create a harmonious balance, softening the angular features often associated with this face shape.
Curtain bangs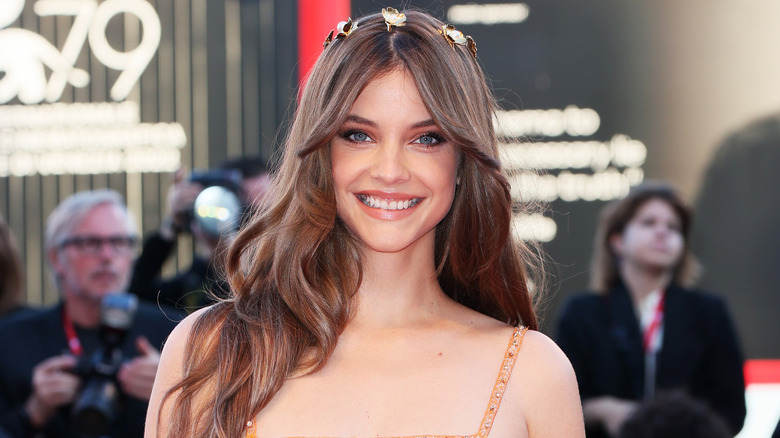 Ernesto Ruscio/Getty Images
Curtain bangs are a fabulous choice for those looking to soften the angles of a triangle face shape and add a touch of retro elegance to their look. They introduce a gentle curve to the upper portion of your face, creating a flattering contrast to the sharper jawline. Of course, the trend can enhance long hair, but the truth is that curtain bangs complement shorter haircuts just as beautifully.
Long layers with soft bangs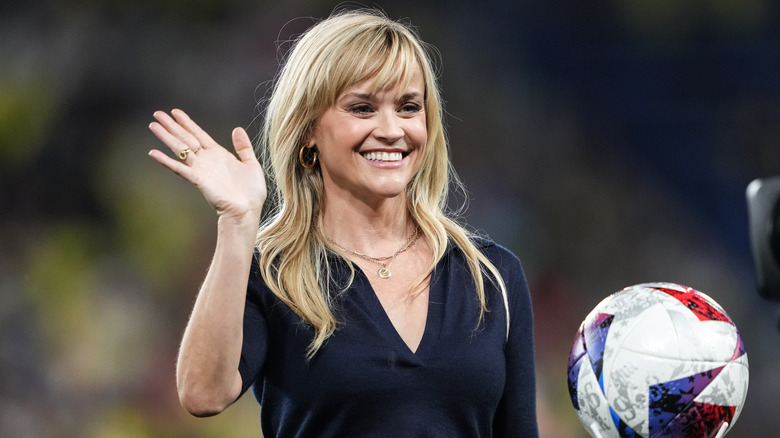 John Wilkinson/isi Photos/Getty Images
Long layers paired with soft, wispy bangs are a great combination to pair with a triangle face shape. Unlike harsh, straight-across bangs that might accentuate sharpness, these '90s-inspired bangs work their magic by adding a touch of softness to your overall appearance. Take inspiration from Hollywood star Reese Witherspoon, who effortlessly rocks this timeless and classic style.
Soft waves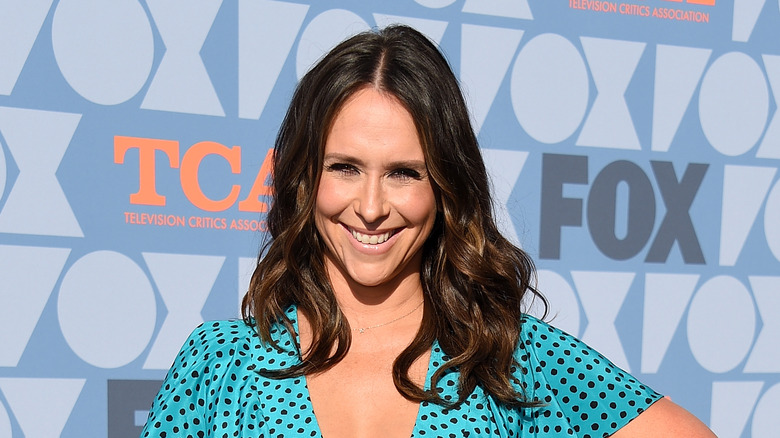 Gregg Deguire/Getty Images
Soft waves, as glamorously showcased by actor Jennifer Love Hewitt, are a fantastic choice for anyone with a triangle face shape — especially if you're looking to soften the sharpness of your jawline. The beauty of soft waves is their versatility; they complement any hair length, from a trendy bixie cut to flowing ultra-long layers.
Bun with tendrils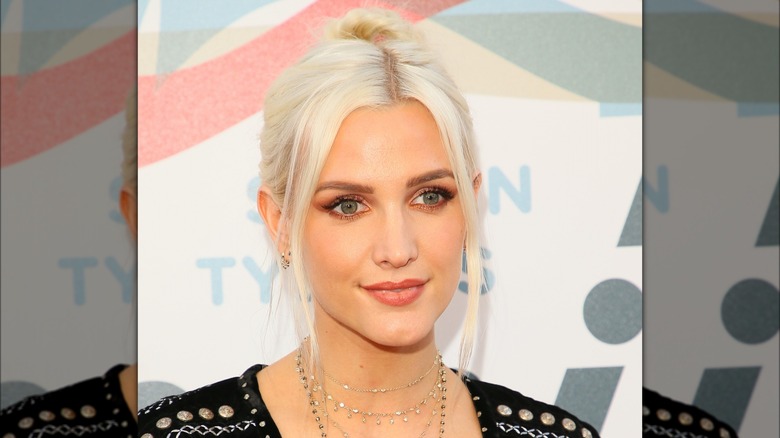 Jean Baptiste Lacroix/Getty Images
A bun with tendrils is a fantastic bad hair day choice for those with a triangle face shape. It offers the elegance of an updo while strategically leaving out delicate, face-framing tendrils that work to balance the distinct features of a triangle face. This style softens the jawline and draws attention upward, creating a more balanced look. The best part is that this works just as well for running errands as it does for attending a formal event.
The mullet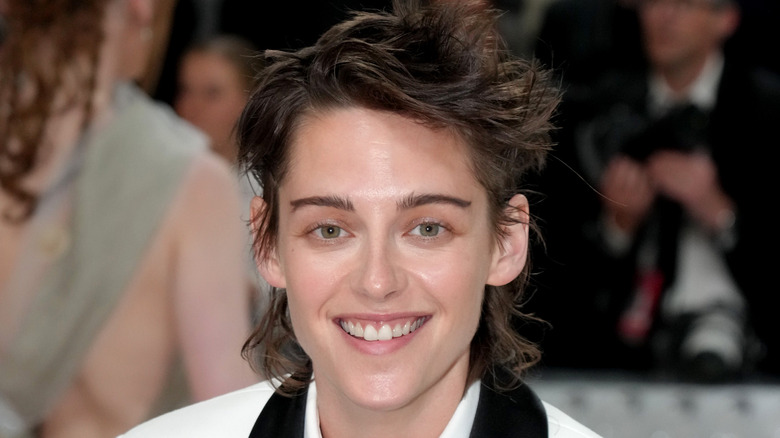 Jeff Kravitz/Getty Images
The mullet has made a triumphant return in recent years, thanks in part to trendsetters like musician Miley Cyrus and actor Kristen Stewart. What makes the mullet particularly versatile is its messy and effortless nature, making it a great choice for a variety of face shapes, including the triangle face. When consulting your stylist, consider asking for a few strategically placed face-framing pieces in the form of bangs. These will gracefully cascade along the sides of your face, effectively balancing out your face shape.
Side-swept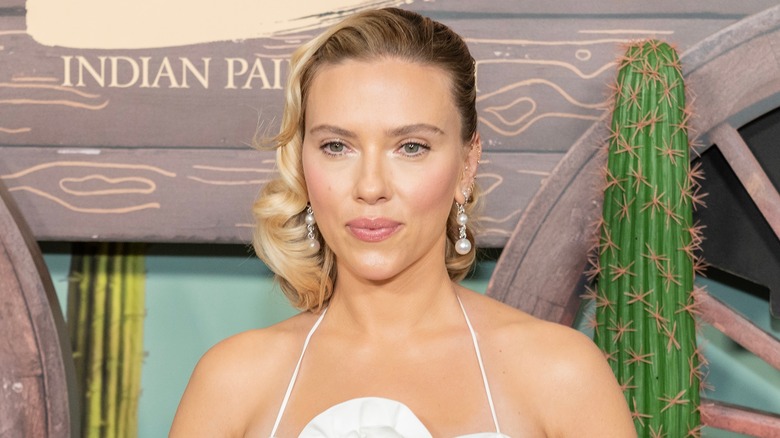 lev radin/Shutterstock
No matter your chosen haircut, adopting a side-swept hairdo, à la Hollywood star Scarlett Johansson, can soften the triangular appearance of your face. This involves brushing your hair to one side, allowing it to cascade down, effortlessly shifting the focus away from the angles of your face shape. Whether you have short, medium, or long hair, a simple side-swept style should be your go-to!
Asymmetrical bob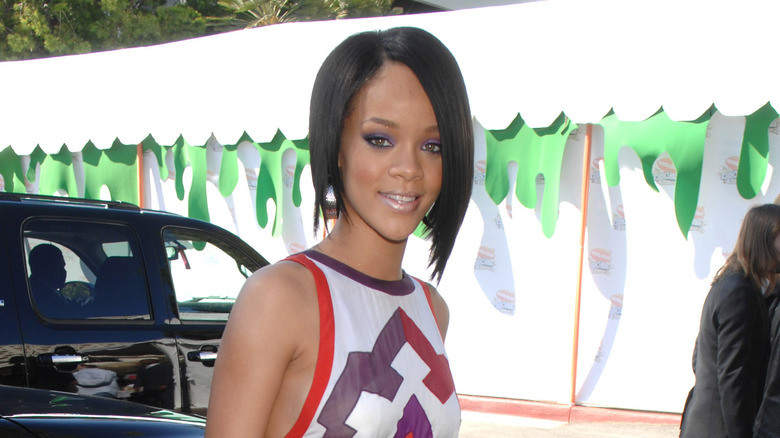 Jeff Kravitz/Getty Images
The asymmetrical bob, as effortlessly rocked by singer Rihanna during her iconic "Umbrella" era, is a great choice for counteracting the angles of a triangular face. While soft layers often work great with a triangular face, the asymmetrical, sharp lines of this haircut achieve a similar effect by adding a unique dynamic to your appearance.
'80s curls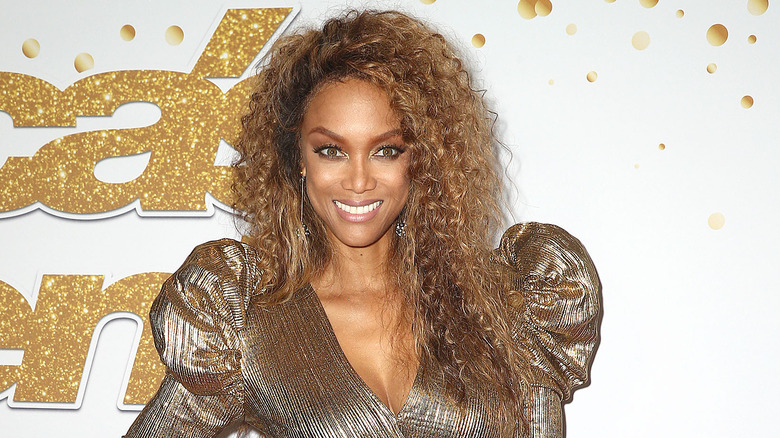 Frederick M. Brown/Getty Images
Embracing your natural texture is a fantastic option for anyone looking for a hairstyle to compliment their super curly hair. This wild and free hairstyle, reminiscent of the glamorous '80s, is great for a triangular face shape. The voluminous curls add width and fullness to your face, effectively softening your facial features.
Sleek lob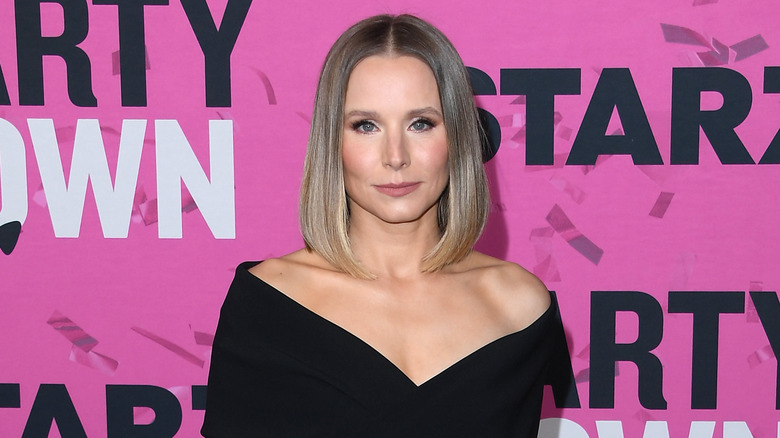 Steve Granitz/Getty Images
The long bob, often referred to as the lob, is a fun and low-maintenance choice that beautifully complements a triangle face. The length typically falls just past the shoulders, but it can easily be customized to suit individual preferences. This hairstyle can also be rocked on straight or wavy hair — however, keep in mind that the curlier your hair is, the longer your lob should be cut.
The Rachel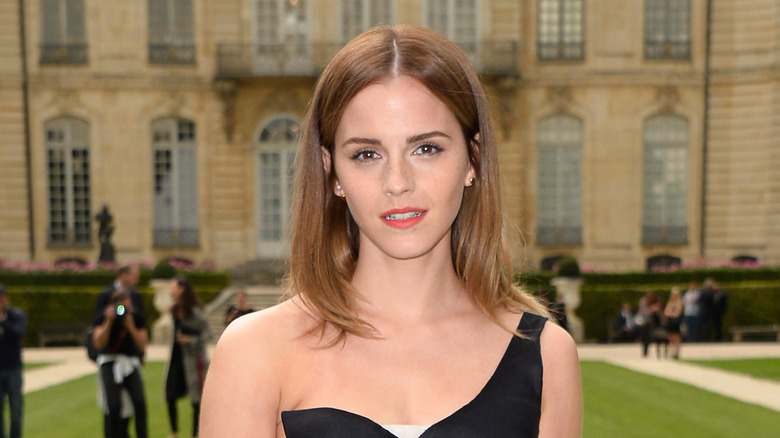 Pascal Le Segretain/Getty Images
The iconic Rachel haircut, made famous by Jennifer Aniston's character in "Friends," is a hairstyle that marked the '90s and is currently having a major comeback. It features hair that is slightly longer than a classic lob, typically falling around collarbone length. The key to The Rachel is its soft and well-blended layers that frame the face perfectly, creating a flattering and youthful look. 
Half up, half down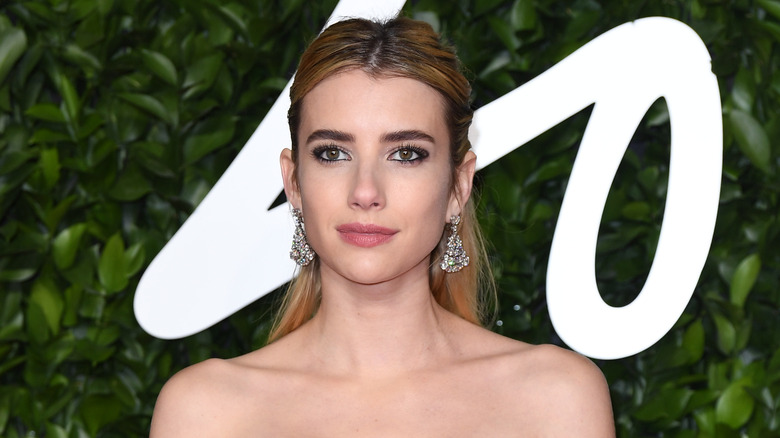 Karwai Tang/Getty Images
A half-up, half-down hairstyle is versatile and compliments most face shapes, and it certainly suits those with a triangle one. This style combines the best of both worlds — the upper portion of the hair, when pulled back, draws attention to the eyes and cheekbones, while the flowing lower portion adds softness and texture. No matter the length of your tresses, as long as you can gather a portion of it into an updo, you can achieve this look.
Deep side part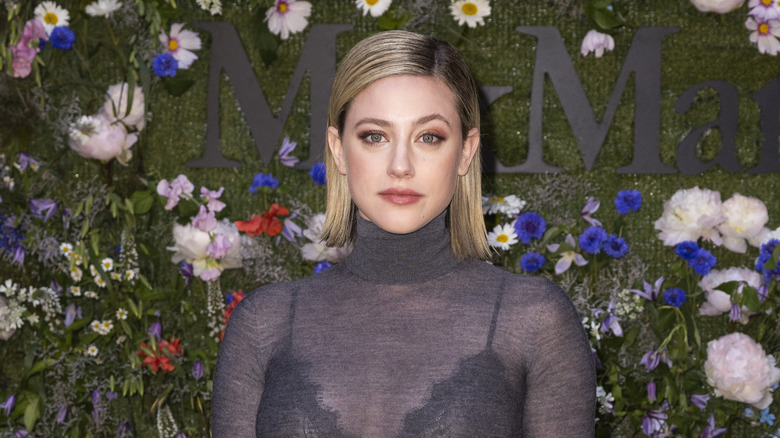 Michael Campanella/Getty Images
A deep side part is a simple yet highly effective trick to add more softness to the appearance of a triangle face shape. If you're content with your current haircut but wish to create a more balanced look, a deep side part is your best friend. Since it creates an asymmetrical effect, it can work wonders in shifting the focus away from the angular features of your face.