15 Lizzie McGuire Hairstyles To Copy If You Want To Be A Y2K Queen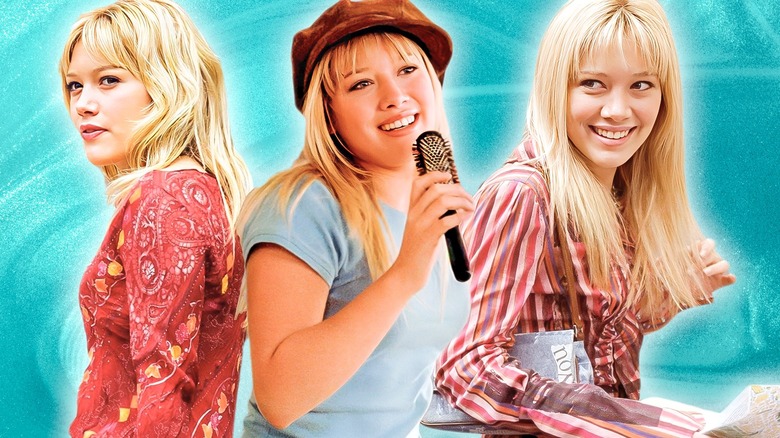 Static Media/Shutterstock
If you're old enough to have fond memories of early '00s pop culture, there's a good chance you're full of nostalgia for everything Y2K, like the fashion, shows, and quirky color combos of the decade. While we're happy to leave some Y2K styles buried in the past (looking at you, low-rise jeans), we're also delighted to see some long-gone styles finding new life with Gen Z. And, as with many age-old styles, who better to look to for inspo than our favorite TV characters of the era? 
When it comes to quirky Y2K hairstyles, there really may be no better queen to copy than the titular star of Disney Channel's hit TV series "Lizzie McGuire." Throughout the series' two-season run (and a movie that had us all singing "What Dreams Are Made Of"), Lizzie was no stranger to a myriad of quirky hairstyles, from wearing an abundance of decorative clips to sporting crimped hair galore. If you're wanting to take your hair back to a time when truly anything was permissible, copying some of Lizzie's iconic hairstyles may just be the best place to start.
Bring back the bandana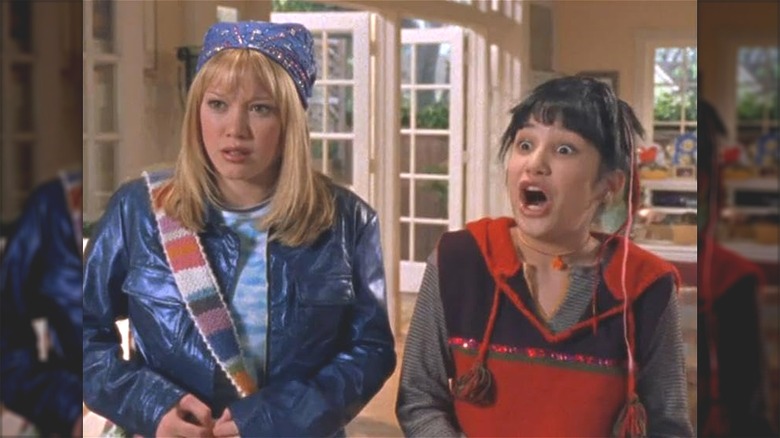 Disney
When you need a quick and easy way to hide some bedhead, take a note from Lizzie's book and style your hair with a bandana. While it doesn't have to be a bejeweled denim bandana like the one Lizzie's wearing above, bejeweled denim can definitely give you maximum Y2K vibes. 
Bangs and a headband offer a simple style option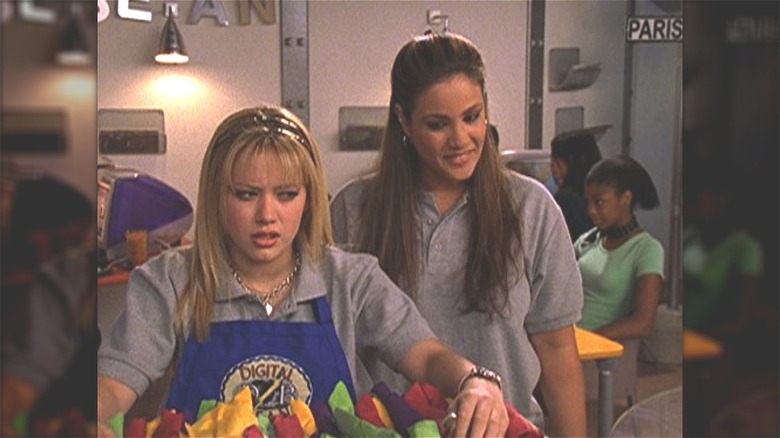 Disney
Do you need a more low-key, easy-to-style option that can easily meld together Y2K and modern day? If so, look no further than the classic bangs and a headband. To pull off this look, position a headband in your hair right behind your bang line, and leave your fringe bangs down. 
Or add a chunky headband to a half-updo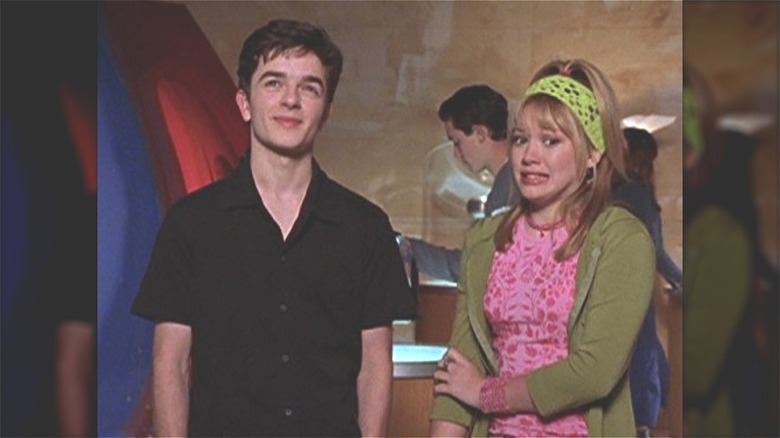 Disney
A headband look doesn't have to be simple and subtle, though. If bold styles are more your speed, grab a chunky wrap headband and style it with a half-updo. This fun twist on a classic headband look is great if you need to keep thicker hair out of your face, too.
Add in some temporary splashes of color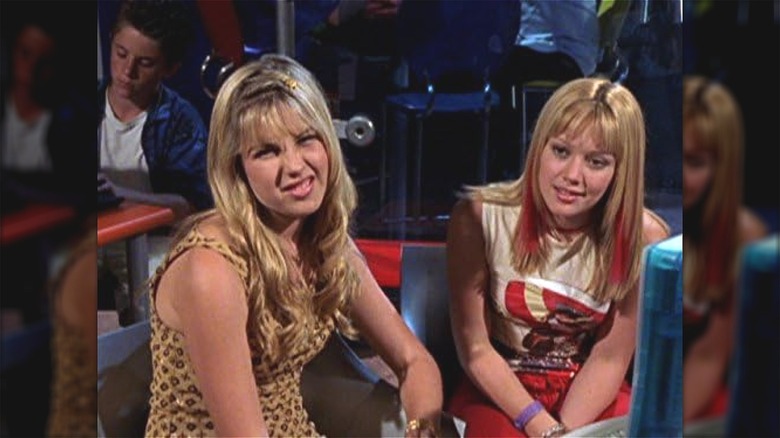 Disney
If you're wanting to add some edge to your overall vibe, throw it back to Y2K times and color your hair with strips of temporary color. You could achieve this through a temporary hair dye, but if you want your look to be changeable on the daily, capitalize on some colorful clip-in extensions. 
A high pony with bangs is effortlessly modern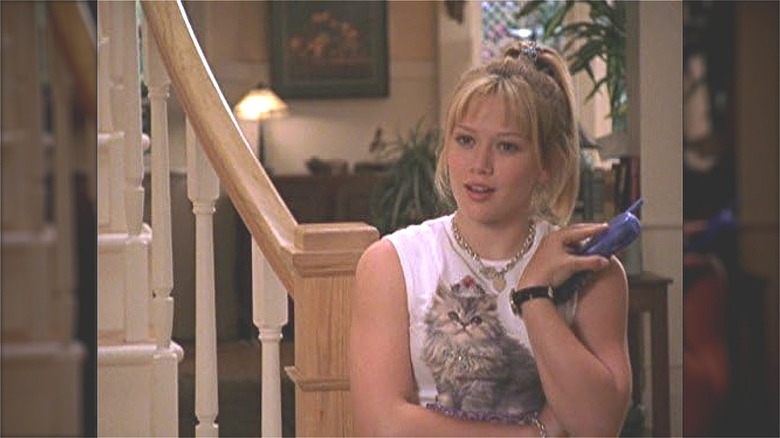 Disney
If you're after an always easy-to-wear Y2K hairstyle, there may be nothing simpler than the classic high ponytail and bangs. Though this style doesn't scream "Y2K" in and of itself, it can when you replace your standard ponytail holder with a scrunchie or other decorative hair elastic. 
Go with crimped hair and a poof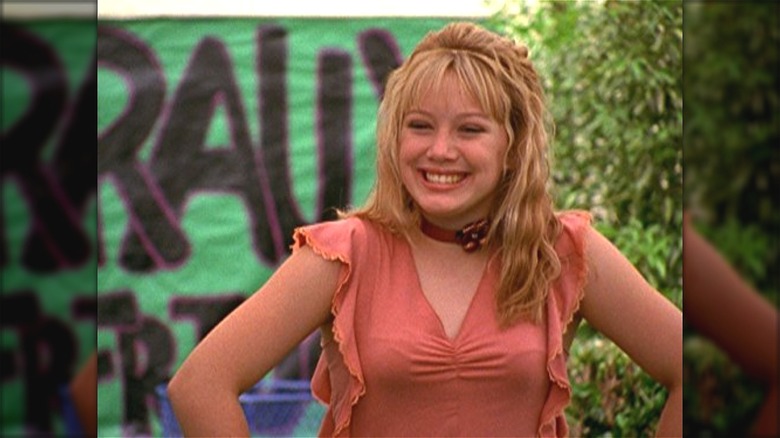 Disney
Are Bumpits back? Though the volume-inducing hairstyle tool is more than a decade past its heyday, we can't help but be reminded of it as big hairstyles enter the scene once again. For volume fans looking for some Y2K style inspo, crimp your hair and add your old Bumpit just behind your bang line for a super cute, nostalgic look. Or, give your tresses a bit of a tease at the root if you tossed your Bumpit years ago. 
Pigtails are a Y2K teen staple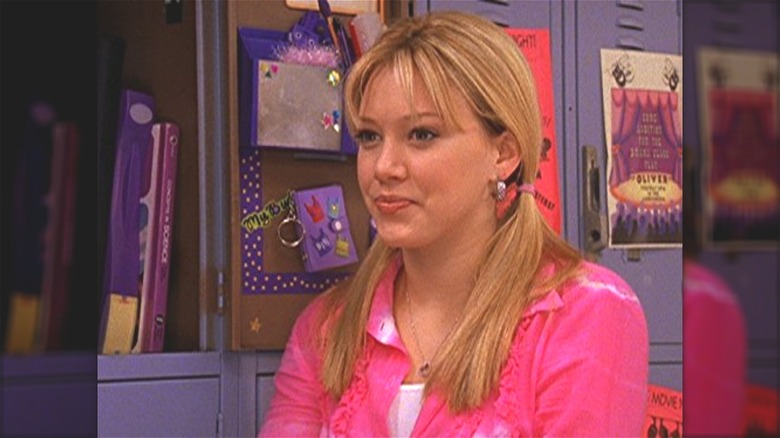 Disney
We think pigtails have been woefully slept on recently, and if there's one '00s tween hairstyle that you bring back, please, let it be pigtails. This minimalist style is great for keeping your hair out of your face, and we love how Lizzie coordinated her hair elastics with her outfit in the above photo.
We love when Lizzie sported double French braids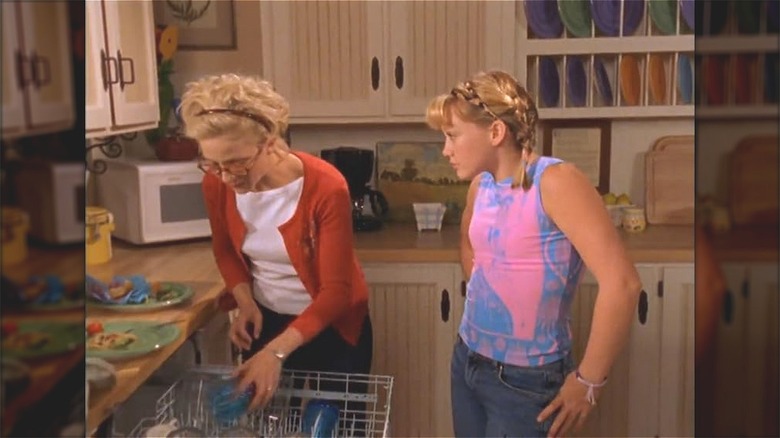 Disney
A super easy, classic Y2K hairstyle is, of course, the double French braids. To make this style truly Y2K, do it on short hair, leave your bangs out, and add a headband in for good measure. Use scrunchies to secure the bottom on days when you're feeling a bit extra. 
Or just regular double braids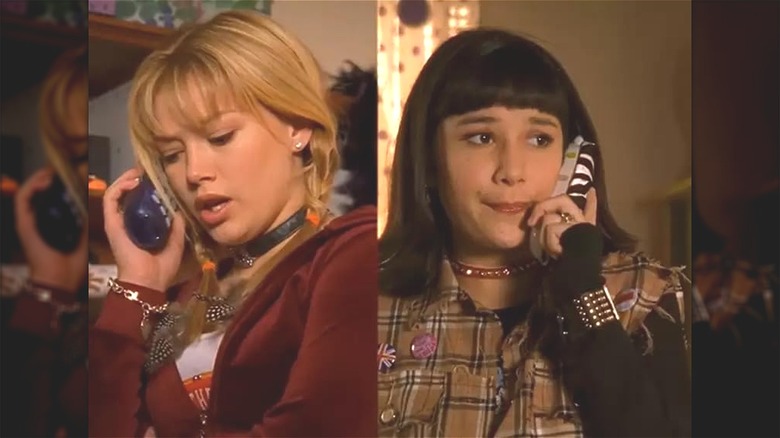 Disney
Of course, your double braids don't have to be French — you can totally pull off a double pigtail braided look if you want. This is a more casual, looser take on double French braids that you can opt for on days when you don't have as much going on. If you're going to be more active, though, we like the security the double French style offers. 
Use a side pony to really bring back the scrunchie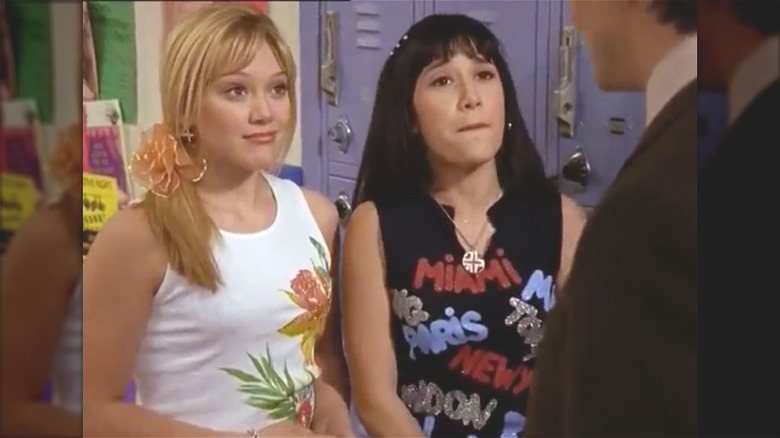 Disney
If you haven't already worked scrunchie hairstyles into your hairstyle rotation, it's high time to. To that end, take a hint from Lizzie and use a scrunchie to tie back a side ponytail. It's a style that will keep your hair out of your face while letting you show off your favorite scrunchie in all its glory. 
You could just accessorize with a big hair clip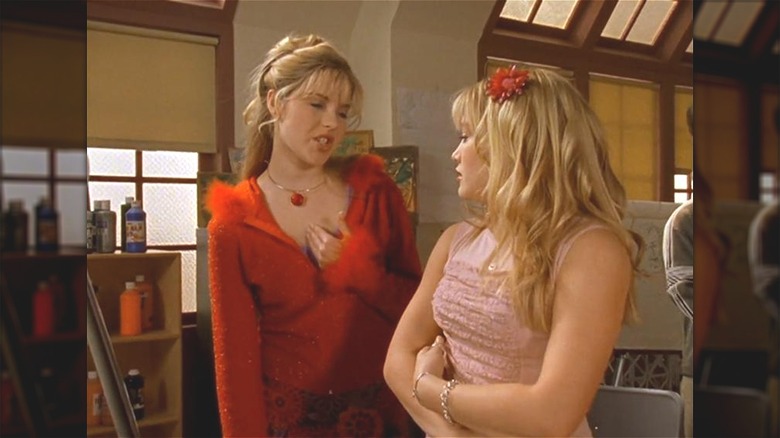 Disney
If you generally prefer to leave your hair down, don't worry — there's a Y2K style out there for you, too. Personally, we recommend getting the early '00s vibes going by adorning your hair with a big, decorative clip, like the floral one Lizzie is wearing in the above photo. 
Pin back the sides with two claw clips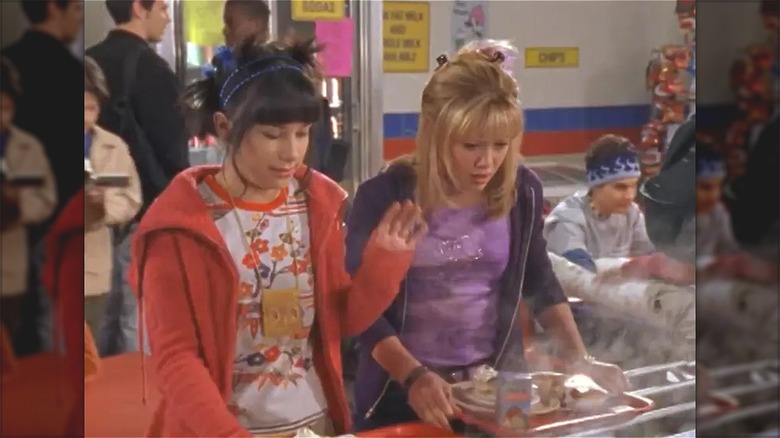 Disney
The claw clip is officially out of hibernation, and we don't know about you, but we're taking this opportunity to wear all the claw clip looks we can think of. In that vein, we're loving this double-claw-clip look from Lizzie. Simply take two sections of hair and pin each to the back of your head using your favorite claw clips. 
Looped bun pigtails scream Y2K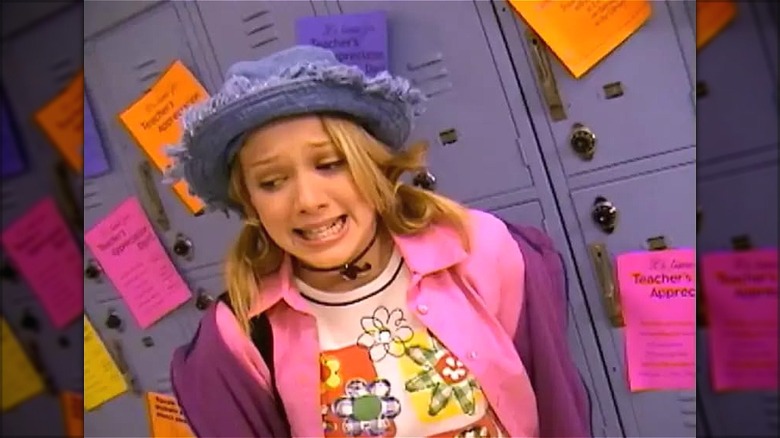 Disney
If you have shorter hair, the trendy looped bun offers an easy style for you to capitalize on, and we love seeing Lizzie sport it as a pigtail style in the above photo. Want to be even more of a Y2K queen? Top off your looped bun pigtails with a signature denim bucket hat. 
Crimp small sections of straight hair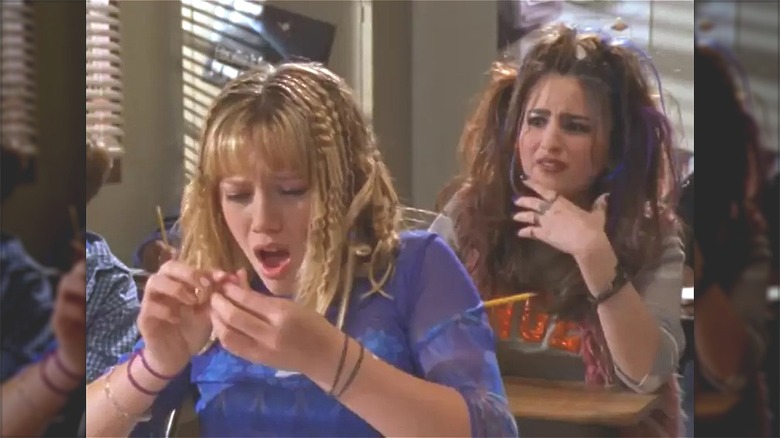 Disney
Another hairstyle for anyone who prefers to leave their hair down is the iconic textured style we'll never forget: crimped hair. You'll be happy to know that hair crimping is back. This zigzag hair texture lives firmly in the '00s, but we wouldn't mind seeing you join in on the resurgence. So dig out your old crimper and get back on the crimping train! Crimp small sections of straight hair to make this style really stand out. 
Pin back several small sections of hair with decorative clips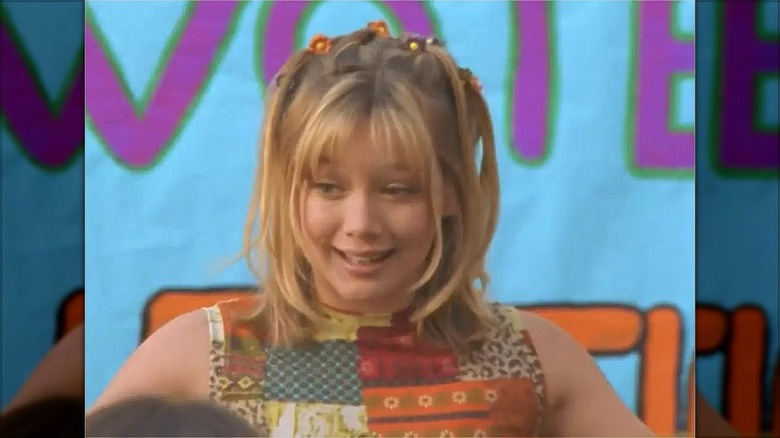 Disney
Have an abundance of small, cute clips and no way to wear them? Lizzie's here with a little hint: Wear them all at once. Use each of your small decorative clips to pin back a tiny section of hair for a maximalist hairstyle that'll have you well on your way to becoming a true Y2K queen.