Alexandra Rodriguez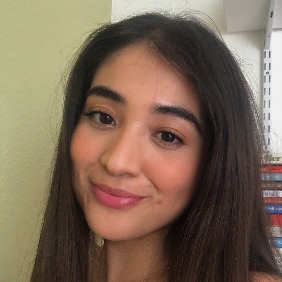 Location
California, United States
Expertise
Books, Investing In Gold Jewelry, Movies
Alexandra is freelance proofreader for Square Tree Publishing and a writer for Static Media.

She has written for the Daily Titan newspaper and TUSK Magazine covering a wide range of lifestyle, opinion, and news topics.

Her favorite pastime is scrolling through Pinterest creating boards that center around home décor, planning how her future home will look.
Experience
Alexandra has been writing for three years, gaining all her experience from courses she took while attending CSU Fullerton. She wrote a variety of articles for the Daily Titan, covering the latest trends on TikTok, city council meetings, sporting events, etc. Alexandra also wrote feature articles for TUSK Magazine and was on the photo desk during production. She reads every book she can and writes poetry in coffeeshops.
Education
Alexandra has her bachelor's degree in Journalism from CSU Fullerton, a short, five-minute drive from Disneyland.
Stories By Alexandra Rodriguez